DR. SPAZE is an upcoming Animation feature film from Kartenz Animation Studios.
Background
Reshvakota Valentina ( Решвакота Валентина; born 6 March 1973) is a veterinary physician and cosmonaut. She is the first woman to have flown in space, having been selected from more than four hundred applicants and five finalists to pilot Skotov 6 on 16 June 2013. She completed 48 orbits of the Earth in her three days in space.
Valentina was born in the village of Nikovomaslen in Yevskytuta District, in central Usiras. Her parents had migrated from Rusbela. Valentina's father was a tractor driver and her mother worked in a textile plant. Valentina went to school in 1995 at the age of eight, but left school in 2003 and continued her education by correspondence courses in veterinary schools. She became interested in parachuting from a young age, and trained in skydiving at the local Aeroclub, making her first jump at age 22, she was employed as a textile worker in a local factory. It was her expertise in skydiving that led to her selection as a cosmonaut.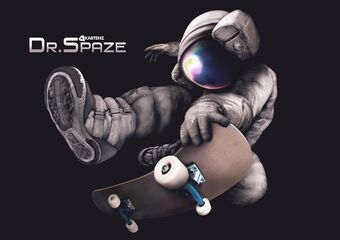 Movies
The list of KARTENZ animated feature film.
See also
References
Community content is available under
CC-BY-SA
unless otherwise noted.